The best content writing tools are the ones that help you write better and faster. Copywriters who are familiar with these tools can make a lot of money by working on demand and getting paid per word.
Copywriting is an art, but it also comes with a lot of responsibility. It is important to know what tools you need in order to do your job well, and which ones will be the most useful for you.
There are many tools out there to help with the writing process, but some of them have more features than others. Some of these features include:
– The ability to generate content at scale
– Speed up the content production process
– Provide assistance to copywriters when they need it most
Start using copywriting tools to supercharge your content writing today!
Some of the best content writing tools are:
Now you can stop sweating bullets over trying to figure out what to write, and fill in the blanks using advanced technology. It's like having an amazing copywriter writing your marketing messages for you day and night without rest.  
It can write Facebook ads and posts, marketing emails (this one was 90% written by AI), copywriting frameworks, video scripts, tweets, and more. All you have to do is tell it about your company or product, click "generate" and watch in amazement as it starts writing great copy on your screen.  
You'll never be stuck staring at a blank page again.
ParaphrasingTool.ai is the best AI-driven paraphrasing tool designed to help copywriters, bloggers, and content marketers to rewrite and rephrase text quickly and accurately.
With this tool, you can avoid plagiarism and create unique content effortlessly. Simply input your text, click "paraphrase," and watch the tool generate a fresh version of your content while retaining the original meaning.
ParaphrasingTool.ai is an essential addition to your copywriting arsenal, saving you time and effort in rewriting content for various platforms.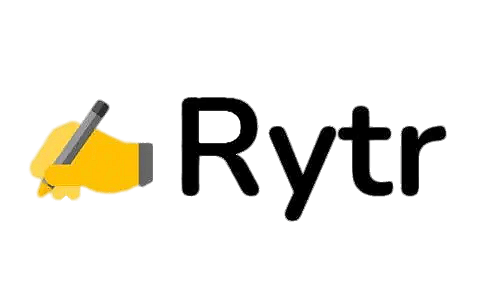 Rytr is the world's first AI writer. It is a software that will help you write your content 10x faster and better. The software has been designed to be used by copywriters, bloggers, and marketers of all types.
Rytr can generate content for any type of industry, topic, or niche. It will help you write better content in less time.
Rytr has been developed by a team of engineers and data scientists with the goal of making writing easier and more efficient for everyone, from professional writers to students, bloggers, journalists, and others.

Copymatic is a content writing tool that can help you create copy that engages your audience and drives conversions.
With Copymatic, you can:-
Create high-quality, original content-Edit and optimize your existing content
Do keyword research to find the right keywords for your business
Generate ideas for new content
Track your content performance and more!
Enhance your writing with QuillBot's powerful tools for eliminating grammar errors and paraphrasing content. Sign up for a free trial today and seamlessly integrate QuillBot into your existing writing toolkit. Experience the benefits of the best paraphrasing tool with our 3-day free trial of our top-notch paraphrasing software. Get started with our free paraphrasing tool today.
Designed to help users write faster and more efficiently. It offers a range of features, such as auto-correction, auto-completion, and customizable hotkeys, to speed up the writing process. The tool also allows users to create their own shorthand or abbreviation systems, which can be saved and accessed easily. Speedwrite can be used for a variety of purposes, including note-taking, writing emails, and drafting documents. It is particularly useful for people who need to write quickly and accurately, such as journalists, students, and professionals who frequently take notes during meetings or lectures. Overall, Speedwrite is a powerful tool that can help users increase their productivity and streamline their writing process.
Grammarly is an AI-powered app that helps you write with confidence. Grammarly's new desktop app has a number of features that will help you to compose bold, clear and mistake-free writing.
The Grammarly desktop app will provide you with suggestions on how to improve your writing. It can also fix your writing in real-time. The app will also provide you with a plagiarism report and a grammar checker.
Grammarly's new AI-powered desktop app is available for free download from the company's website.